Below is my newly acquired Rasheed (also spelled as Rashid). It was made by Egypt (then known as the United Arab Republic) in 1967 and was issued to the Egyptian Army. It was imported by Century Arms in the early 1990s from Israel.... who more then likely acquired this rifle and many like it from the Six Day War as captured weapons.
Very similar is outward appearance to the SKS. Both have twenty inch barrels, both are chambered in 7.62x39mm, both are semi-automatic carbines with attached folding bayonets, and both have a traditional rifle layout. Other then that.... the similarities end.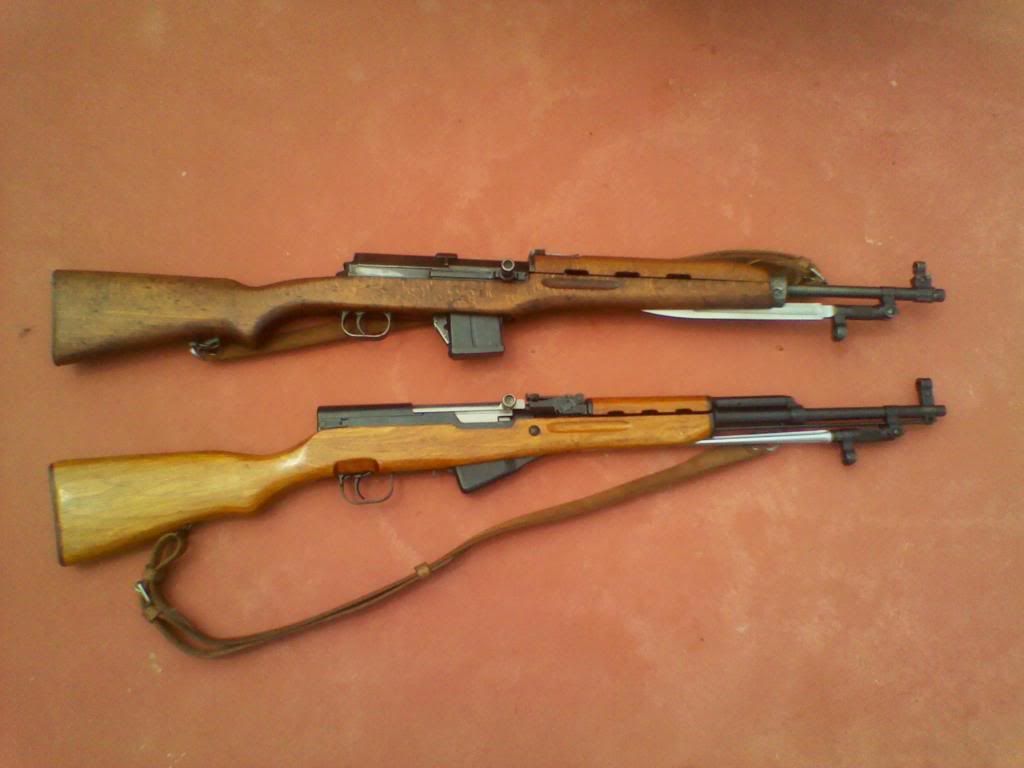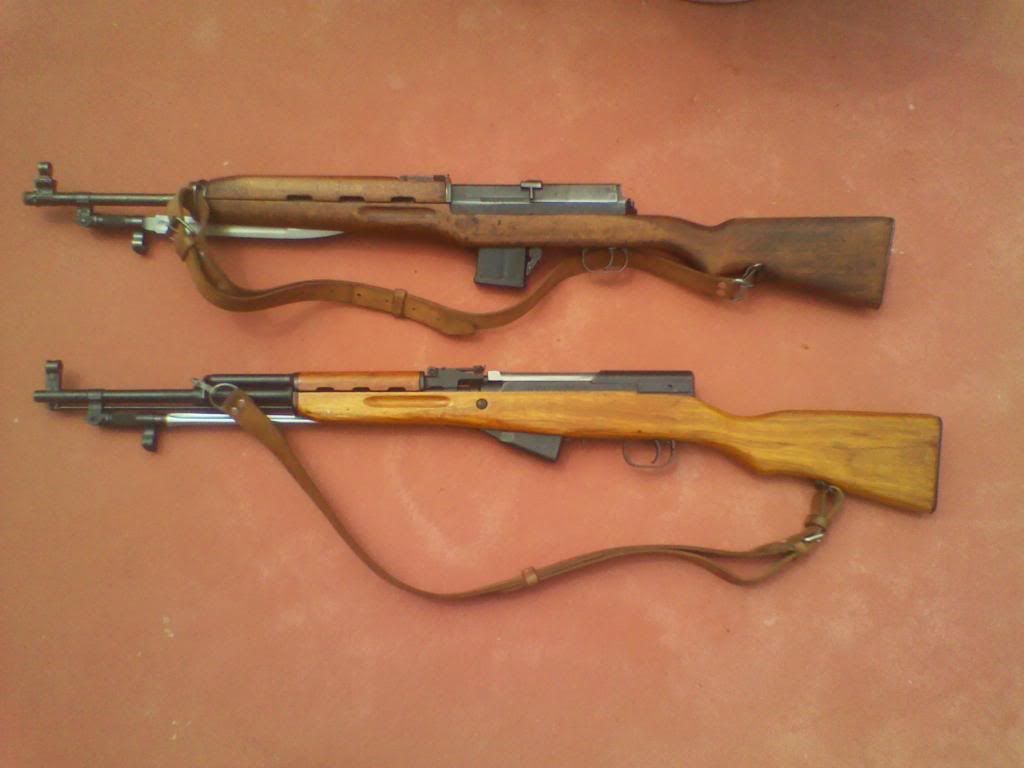 The Rasheed is of course based off the Ljungman rifle which of course inspired the Hakim rifle. Pictured with it is my 1968 produced Chinese Type 56 Carbine made at the Number 26 Factory.