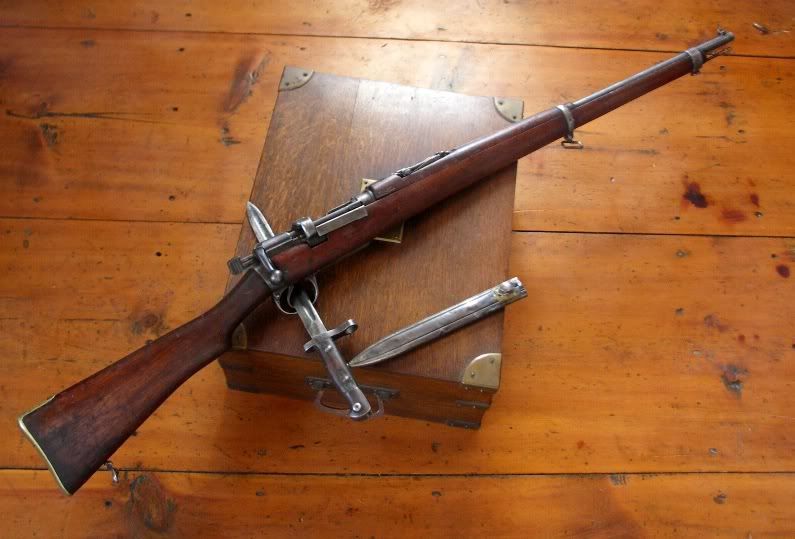 I liked it, and it's certainly interesting what's been done. Besides being utterly rebuilt in every conceivable manner, that is.
For example, for those of you who think Mehmet fitting a handguard retaining ring and stamping TC AS FA on the minimal surface of the receiver top was all that was done to these besides having a new barrel put on are quite mistaken. There's a notch for bullets, even though as I recall .303 is 58mm long and 8mm is as we all know 57mm long. There's a gas-escape hole too. The charger guide is modified slightly, though that's probably the least intrusive bit of reshaping done to the action.
For example- this rifle now has a new bolt guide rib. Dunno why, didn't realize how. The bolthead's now slotted and the magazine cutoff's been replaced by what I can only describe as a bit of track. Damndest thing, it is. I didn't even realize it at first.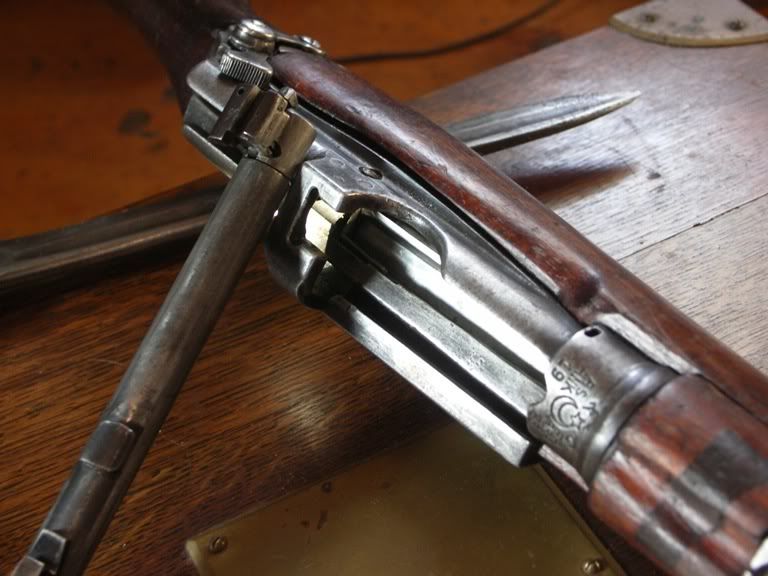 The other interesting thing, though much more straightforward, is the magazine. Mauser magazine welded in place, mag release bobbed, new floorplate with asymmetrical guide-ears to either side of the triggerguard, off-centre notch to catch the mag-release hook, and new feed lips welded into the action. Plus the obligatory Mauser magazine spring in there to push cartridges up into the action.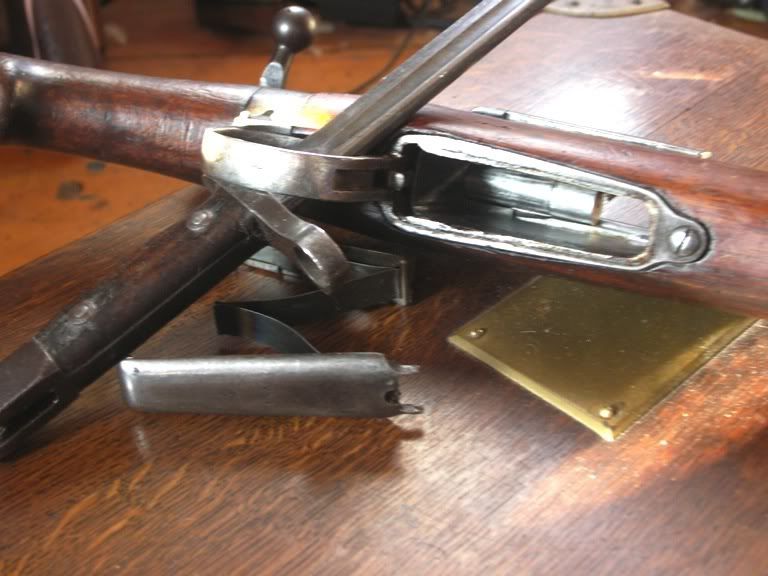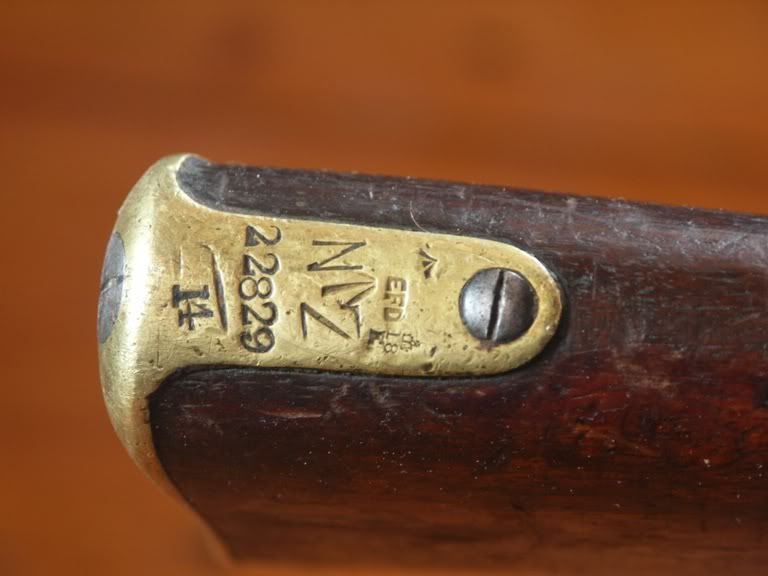 Nice clear New Zealand property marking, brass buttplate, no goodies under the trapdoor, long buttstock.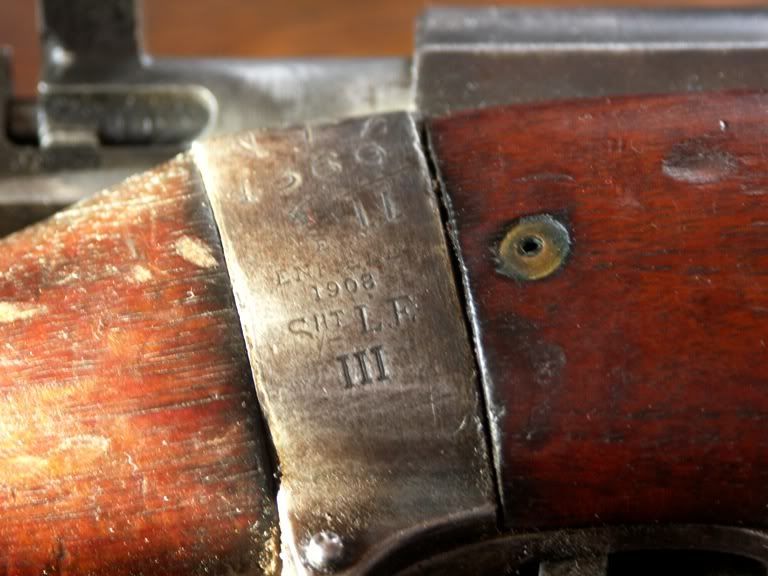 No idea about production rarity of the parent action, but at least it's not a post-war Ishapore.
So, all in all, combined with the Turked P1907 I've got in my bin of mystery bayonets, I think she's a fine addition to my collection, and should serve well to deter pie-bandits.